Anthropologie's wedding shop, BHLDN (pronounced Beholden for those of you who are unfamiliar with it) has just gotten decorations in!! They are amazing! I wish I could buy all my decorations from them :) So while, I cannot afford any of their attire or accessories, I can swing for some key pieces of decor. So I went to their site and bought these things: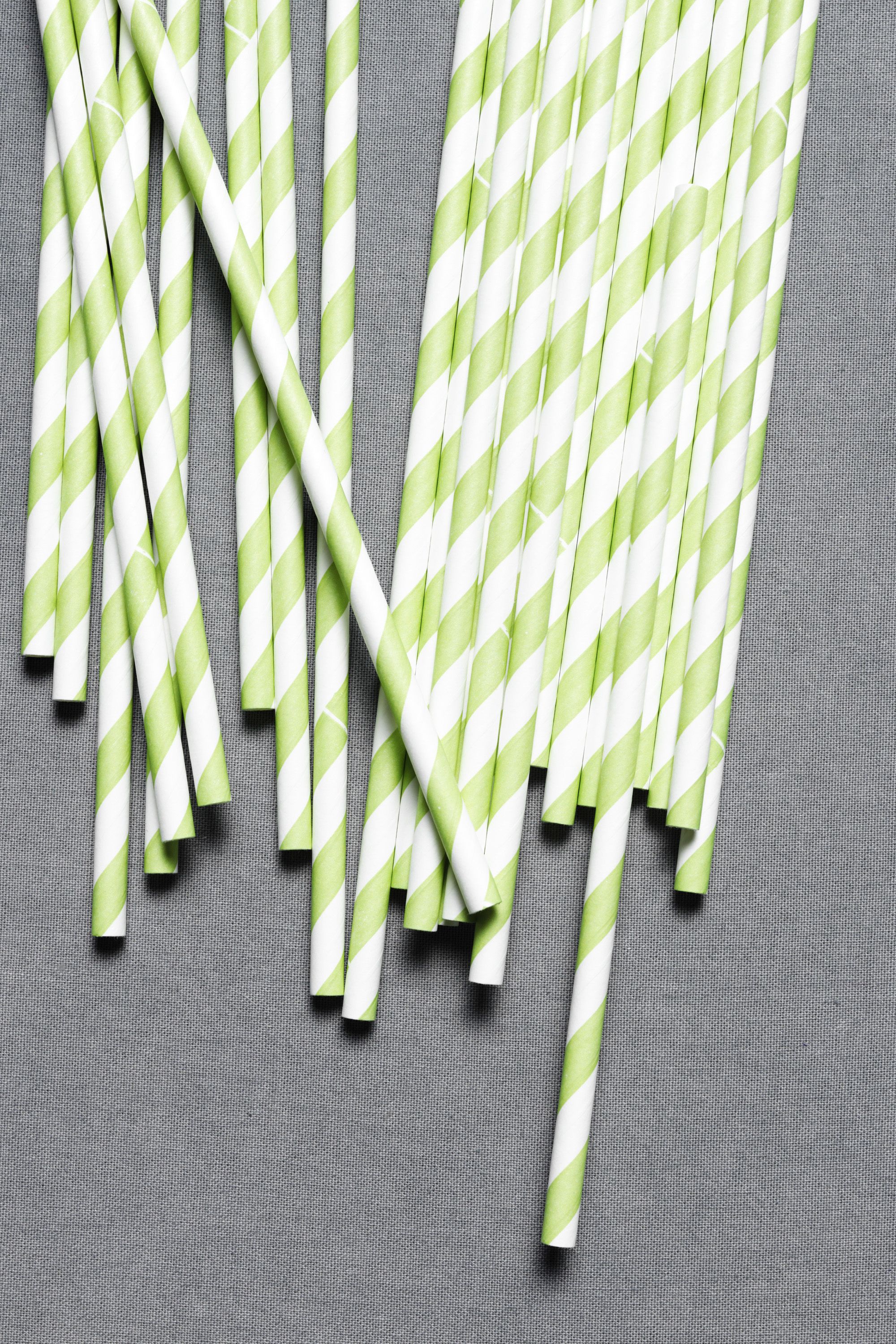 Green Spiraled Shoppe Straws. I bought 8 sets, enough for  a mug full on each table :)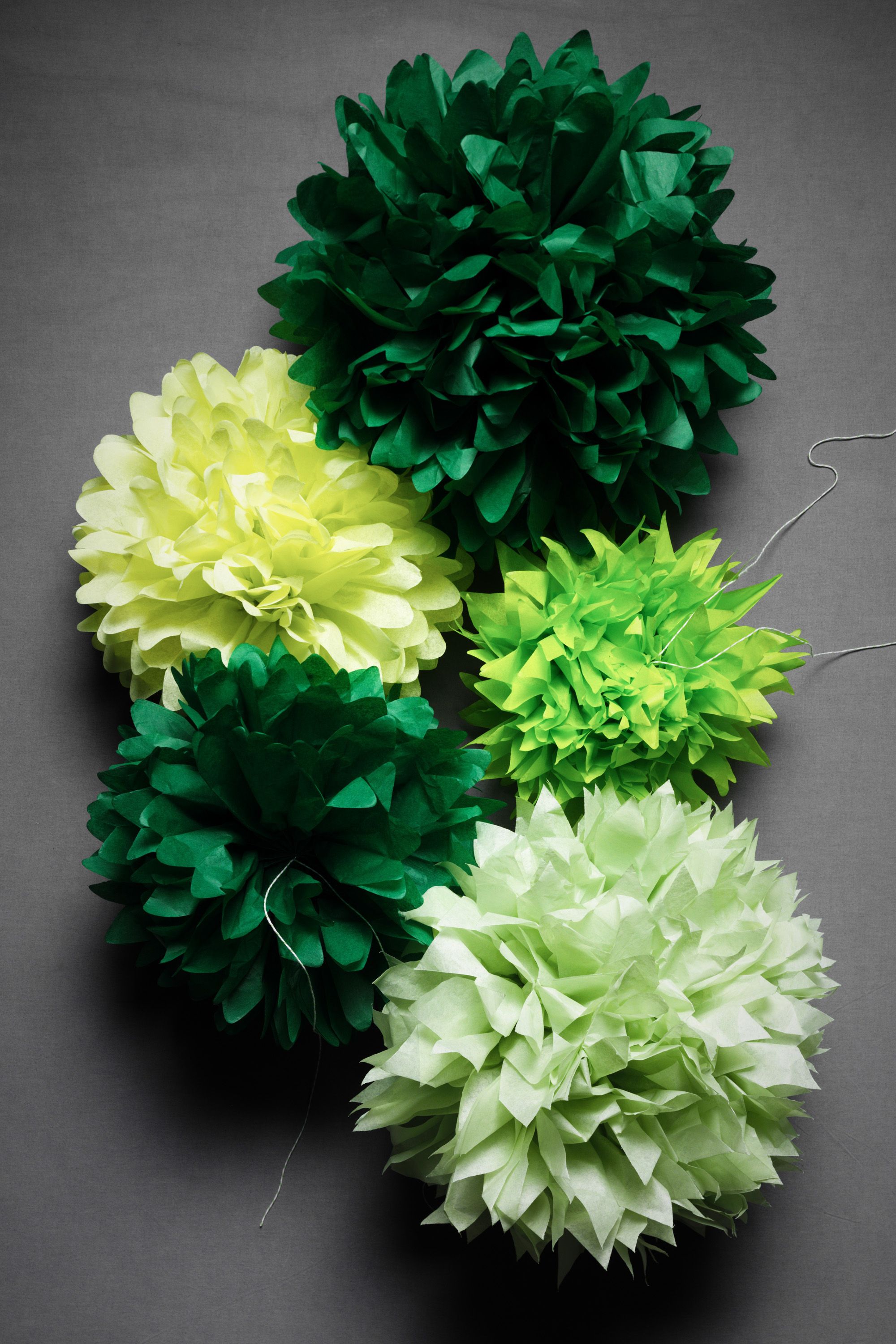 Green Papered Pom Set! I could find pom sets cheaper at other places, but this is the exact shades of green that I want!! I'm very excited to have these in the decor.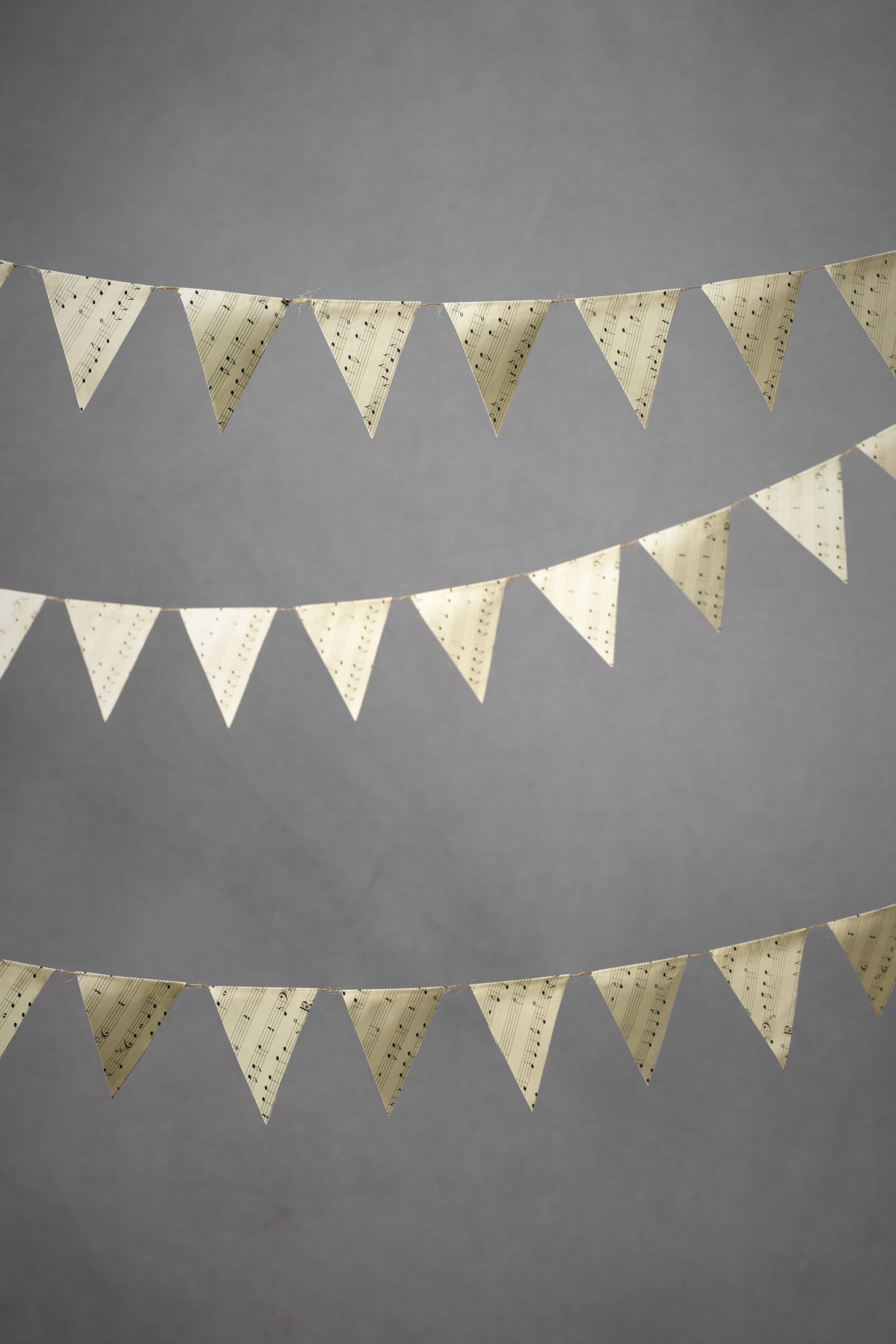 Mini Pennant Garland. This was too cute to pass up. John is a music major and I minored in it, so its great to incorporate our mutual love for music into the wedding :)
And I was inspired by this product: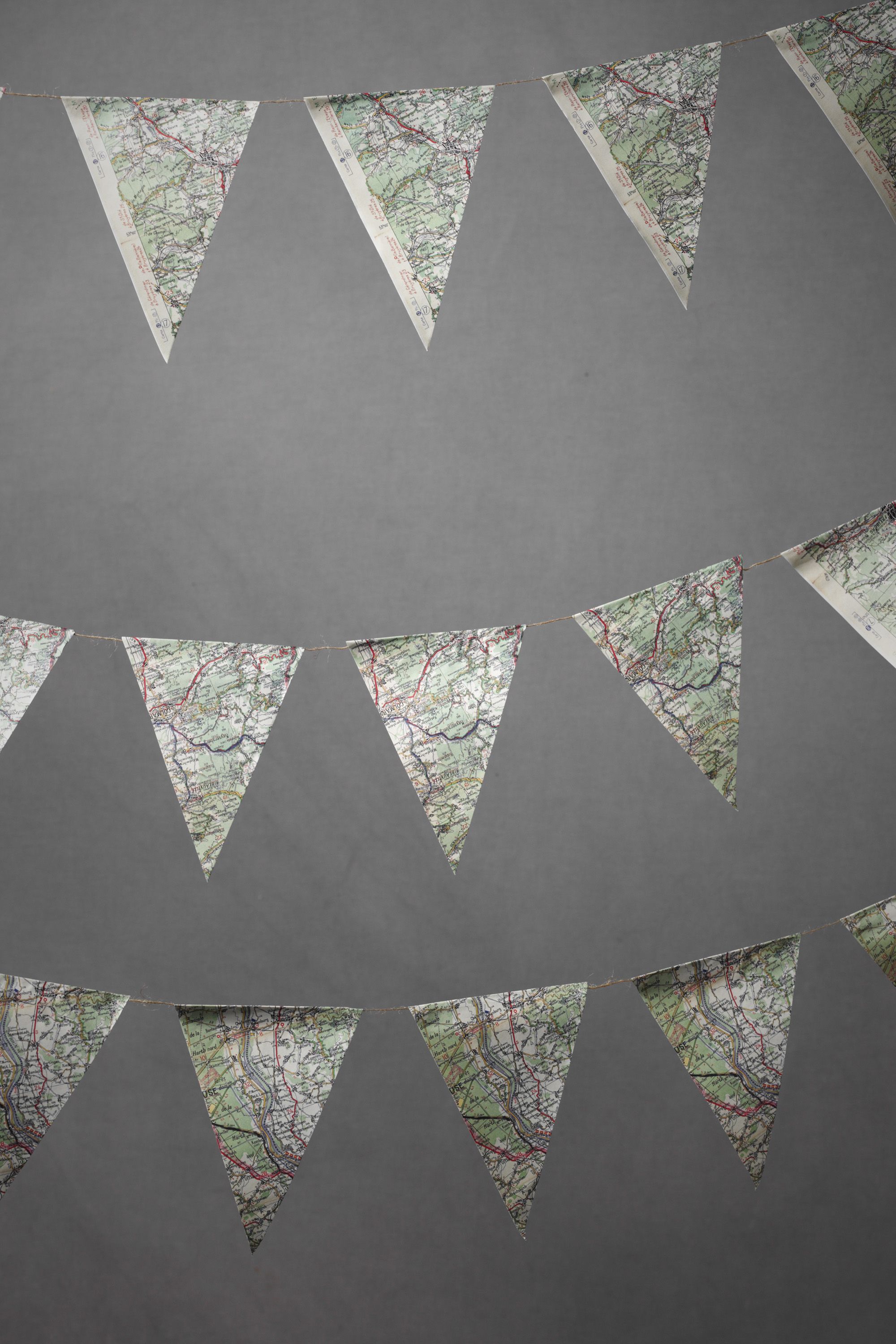 but since I have atlases that I can cut up, Ranelle and I decided to make our own version with the maps. We'll use ribbon instead of twine. I could've made the music paper garland too, but I'm running short on time! So I bought one instead. The decorations are starting to come together… : )